SFC New England's commitment to our players is to provide them with the best coaching available in a professional, elite player environment. The SFC coaching staff focuses on the 4 pillars of soccer development and is committed to developing each player's technique (ball mastery), tactical understanding, physical component and the psychological dimension of athletics. All players will be treated fairly and SFC New England expects that all players will conduct themselves in accordance with the SFC New England Code of Conduct.
Team selection and playing time will be based on ability, attitude and performance during practices and games. All decisions are made with the team in mind and the SFC coaching staff are committed to doing what is best for the team and the club. Our body of coaching staff is very approachable and open to dialogue with players about areas of improvement and playing time. Our club encourages dialogue between our players and staff and views this dialogue as opportunities for growth and maturation for our players and teams.
SFC New England supports Dual Rostering (participating in the U9-U14 Town Travel program) and the participation in other sports by its players provided they are able to honor their commitment to SFC.
SFC Game and Training Information
Fall Season: August – November
Training begins for U9 – U10 teams in mid-August in preparation for Labor Day Weekend Tournaments and the fall season
NEP Games are on Sundays from August 30th – November 8th
SFC Teams train 2x per week (weekdays) during the fall; typically in the late afternoon/evening
Winter Season: December – March
All SFC teams (U9 – U10) will train indoors once per week
SFC teams will also compete in an indoor league(futsal), playing one game per week
Spring Season: April – June
All SFC teams (U9 – U10) compete in the NEP – Games on Sunday's from April 3rd – June 12th (includes games both Sundays of April vacation, players are expected to be available)
SFC teams train 2x per week (weekdays)
Games held at MYSA Progin Park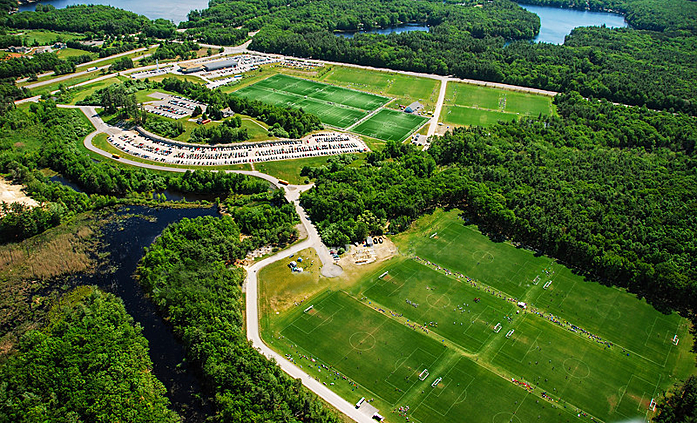 Game size: 7v7
Game length: 2×30 min
Substitution Rules:
Players should have at least 15 minutes of playing time before substitution
This is to ensure equal playing time for all
Also so that players can have time to perform and develop
The U9-U10 teams will have 4 play dates through the season in a "festival" format with 2 games per day.
Three tournaments per year are included in the Player Fee for U9 – U10 age groups.
Labor Day
March Preseason Tournament
Memorial Day Weekend Tournament